Home
Austin Window Tinting
Austin Window Tinting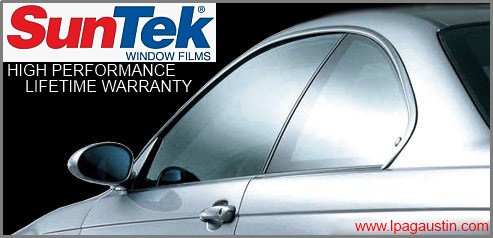 Low Price Auto Glass offers the BEST deals in window tinting. We carry a variety of film brands including SunTek, Madico, and 3M. Many variety of shades and colors are available. Our professional tint specialists have more than a decade experience and will suggest on what looks best for your vehicle.
Every vehicle should be equipped with some sort of tinting to protect the vehicle's interior from massive amount of heat during the summer seasons. Any vehicle with window tint will provide a much cooler environment in the cockpit during the heat.
Overall, window tinting provides numerous positive results. It gives your vehicle a classy, more luxurious look and reduces heat factor.
GALLERY